The starfish inhibitor: molecular Velcro
The next molecule was much more ambitious! We call this the starfish molecule because it has five arms. At the end of each arm is one of the bridged Pk-trisaccharides. The goal was a molecule that binds simultaneously to 10 binding sites on the toxin, i.e. to sites 1 and 2 on each of the five subunits in the B pentamer.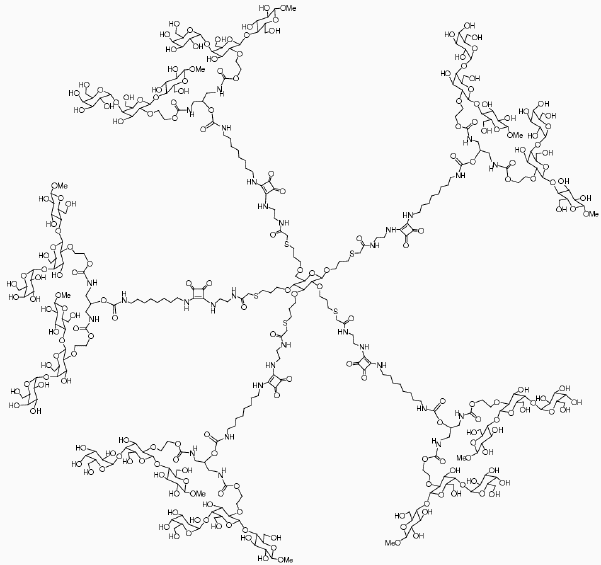 The starfish molecule binds more than a million times as tightly to the toxin as a single trisaccharide. In fact, it binds tightly enough to protect cells in cell culture from the effects of the toxin.
---